One of my friends was looking at our pictures the other day and she commented that we look so different and unique in terms of our appearance and sense of style that it was quite refreshing, compared to seeing a whole group of girls who look like clones of each other - brown hair (either all straight or all permed), fake eyelashes, coloured contacts, skin tight/short clothes.


I found her statement to be very true since I have never thought about us in that way before. Maybe that's why we admire each other's clothes so much? Anyway, kudos to individuality!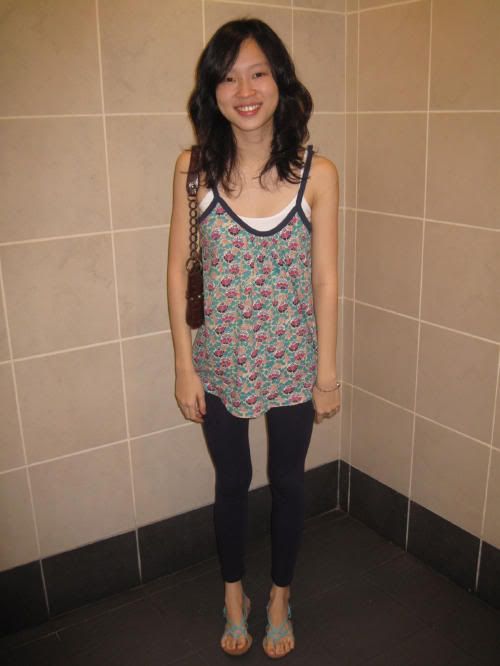 Super skinny Jean looking good in her floral top and matching tights.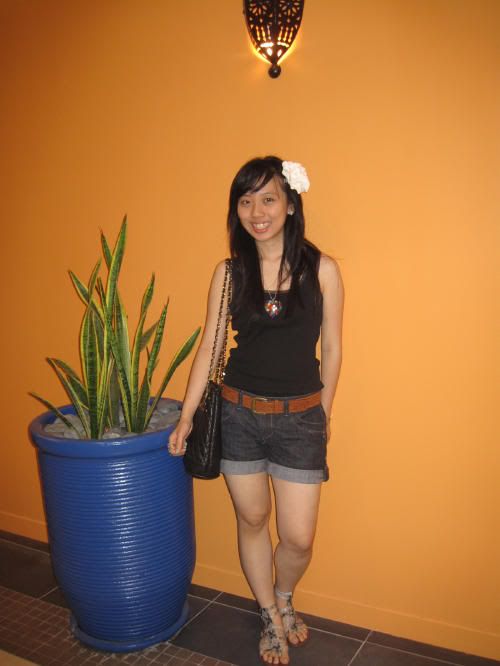 Love how Mel jazzed up a simple tank top and cuffed shorts combination with accesories! Makes her whole look seem entirely different, no? Check out those snakeskin gladiators.


I especially love her white clip on flower and colourful heart shaped pendant. Makes you feel bright and happy by just looking at it. :D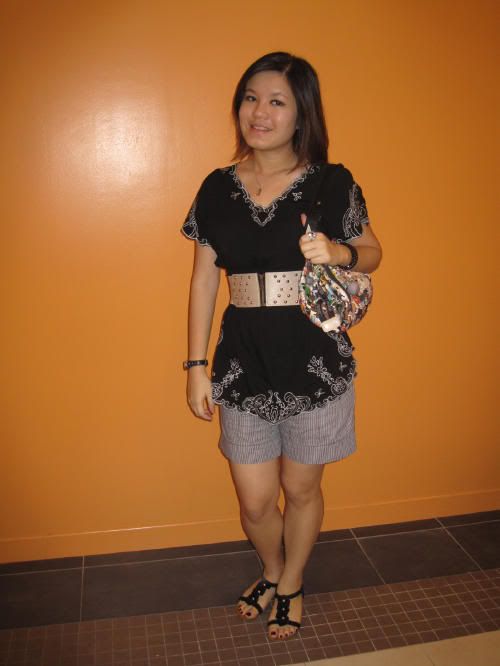 Black top- Bali
Crystal necklace- Tangs, Singapore
Belt- Bangsar
Bag- LeSportSac
Shorts- Jay Jays
Black bangles and ring- Diva
Sandals- Vincci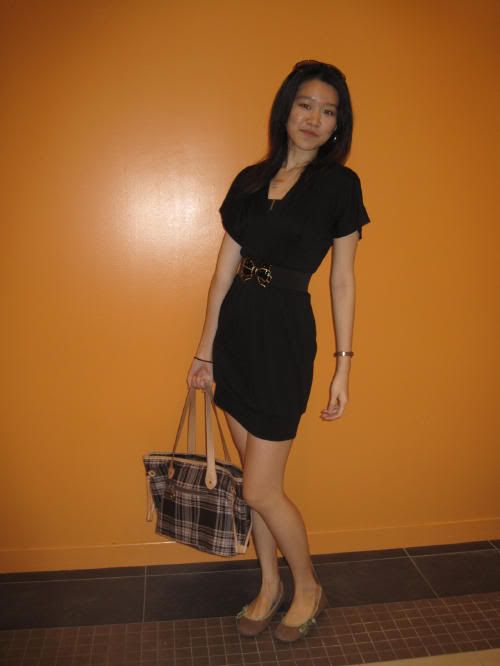 Kit Mun looking every bit like a supermodel.
I simply adore her chic and simple little black dress and how she paired it with her checkered bag.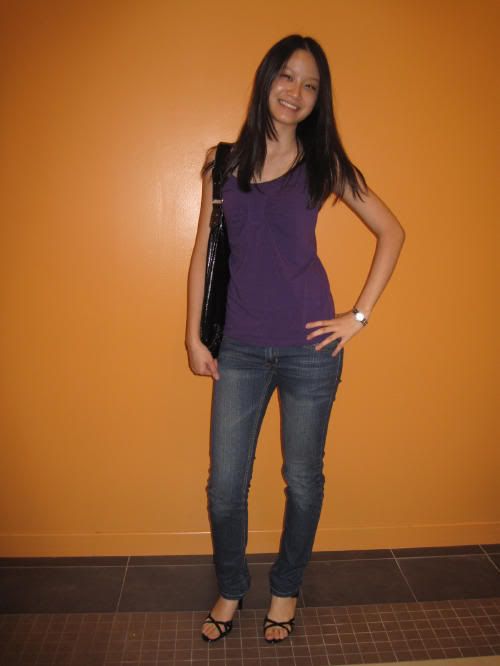 Ka-Yee striking her model pose.