Just thought I'd quickly share what I'm currently lusting after: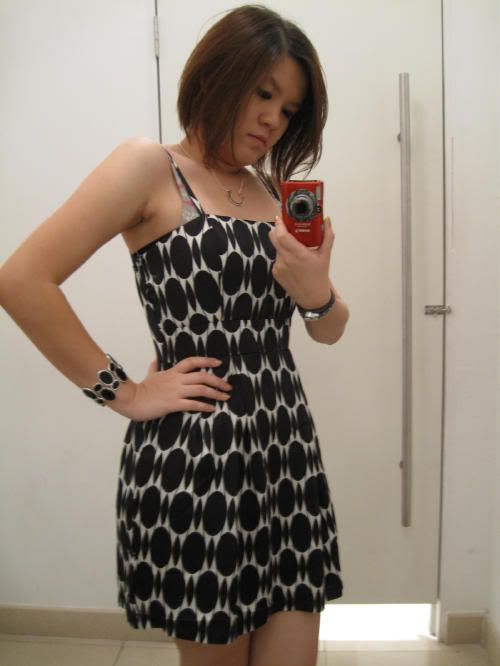 I really like this retro looking dress from Forever 21. But the shape is slightly off. =(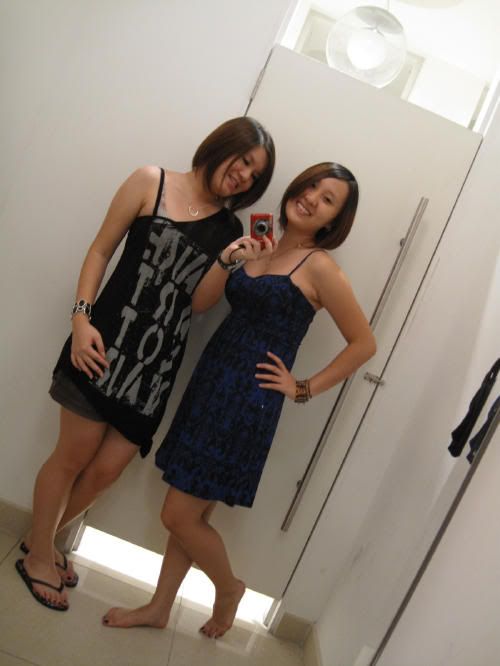 And I love the shirt which says:
Make Art Not War
.
Too bad they don't have my size. =(
Oh and introducing temporary model- Jowee! I absolutely love the blue dress she's wearing coz it's gorgeous and the material is really good. She bought it by the way.
Also from Forever 21.


This top is from Miss Selfridge. I really like the fringe details all over the sides and the colours at the neckline! Too bad it costs a bomb! (RM130 if I'm mistaken! 0_o)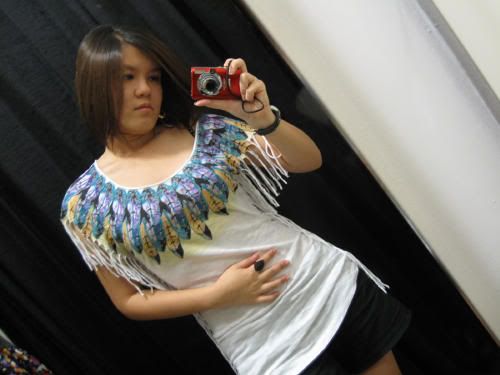 The full view of the lovely top!!
The black blazer I have on is 70% off (RM113 after discount) from Springfield. The material was really silky and nice but I didn't get it in the end. Was really tempted to though!
I've been wanting a nice, structured blazer to pair with casual outfits so that the blazer will smarten up the overall look!


Oh and that's temporary model- Adele who's wearing a Topshop top and Springfield jeans which was 70% off too!
Just a closer look at the blazer.
Just a quick update. That's all for now!